Piergiorgio Ladisa
Security Researcher PhD Student @ SAP Labs France and Université de Rennes 1.
Henrik Plate
Senior Researcher in the Product Security Research group within SAP.
Matias Sebastian Martinez
Associate Professor at the Université Polytechnique Hauts-de-France (France), and member of the LAMIH laboratory (UMR CNRS 8201)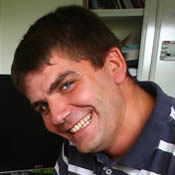 Olivier Barais
Professor at the University of Rennes 1 in the DiverSE team (formerly Triskell) at the INRIA/IRISARennes research center.